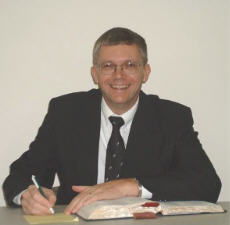 Welcome to Friendship Baptist Church

3367 Ritner Highway
Newville, PA. 17241
Phone: (717)776-9415
*********** NOTICE ***********
DUE TO COVID CONCERNS, SUNDAY SCHOOL IS CANCELED UNTIL FURTHER NOTICE
********************************
Times of Services:
Sunday School - (currently canceled, normally 9:00 am)
Sunday Morning Worship - 10:00 am
Sunday Evening Service - 6:00 pm
Wednesday Evening Prayer Service - 7:00 pm
Dear Friend,
Thank you for taking the time to browse our website. We, at Friendship Baptist Church, count it a privilege to have you do so.
We are a Fundamental, Independent Baptist Church which seeks to proclaim the whole Counsel of God as shown forth in the precious Word of God. As such, we are a Bible believing and Gospel preaching Church. We believe the True Hope of all mankind is found only in Jesus Christ.
Acts 4:12 "Neither is there salvation in any other:[besides Jesus Christ] for there is none other name under heaven given among men, whereby we must be saved."
We acknowledge that there are many religious groups which promote the doctrines of man. Our desire at Friendship Baptist Church is to promote the doctrine of the True and Living God as found in the blessed King James Bible.
We believe that we are living in the last days as described by the Apostle Paul in the book of II Timothy.
2 Timothy 4:3,4"For the time will come when they will not endure sound doctrine; but after their own lusts shall they heap to themselves teachers, having itching ears; And they shall turn away their ears from the truth, and shall be turned unto fables."
We believe that there are many today who are religious but unsaved.
2 Timothy 3:5"Having a form of godliness, but denying the power thereof: from such turn away." The power that is denied by many today is the Gospel of The Lord Jesus Christ.

Romans 1:16"For I am not ashamed of the gospel of Christ: for it is the power of God unto salvation to every one that believeth; to the Jew first, and also to the Greek."
This Salvation is not through a particular church, through baptism, through mass, through church membership, through our good works, or through sincerity. It reminds me of what Jonah said from the belly of the whale: Jonah 2:9b"... Salvation is of the LORD."
2 Corinthians 13:5"Examine yourselves, whether ye be in the faith; prove your own selves. Know ye not your own selves, how that Jesus Christ is in you, except ye be reprobates?"
If you are not sure of your salvation, why not accept this challenge from the Word of the Living God. You may use the scriptures listed under "Plan of Salvation" on our website to begin this examination. The Gospel of John is also written for this purpose.

John 20:30,31 And many other signs truly did Jesus in the presence of his disciples, which are not written in this book: But these are written, that ye might believe that Jesus is the Christ, the Son of God; and that believing ye might have life through his name."
If you live in the Newville area, and are searching for a church home, why not visit our church? If you are going to be traveling and need a church home away from home, we welcome you also. Many visitors have expressed to us that our church is properly named, "Friendship". We believe that you will receive a very friendly welcome. You will also hear old fashioned preaching in an old fashioned atmosphere.
Sincerely,
Pastor Richard A Black Sr.
Friendship Baptist Church

For further information, contact me at fbcnewville@aol.com.